2020 Vendors Coming Soon!
2019 Vendors
LUNCH AT THE ROCK
The weather is perfect for a day to eat outdoors! Come to the Rock Island Arts Festival at the historic Rock Island Depot for lunch or dinner on Friday 10/4, Saturday 10/5, or Sunday 10/6 and enjoy fabulous cuisine from a variety of food trucks.
Here's just a sampling of the fabulous food fare available:
Creek Bottom Burgers:
2018 Oklahoma Food Truck Champion is back again!!
Serving fried onion burgers, slow smoked brisket, hand cut fries, and fried pies!
Red River Roadhouse
Serving funnel cakes, alligator on a stick, much, much more
Shollie's Sweets and Bakery:
Specialty baked goods and beef jerky
Redbone Indian Tacos
Indian tacos, nachos and more!
Popworth's Kettle Corn:
Kettle Corn just the way you like it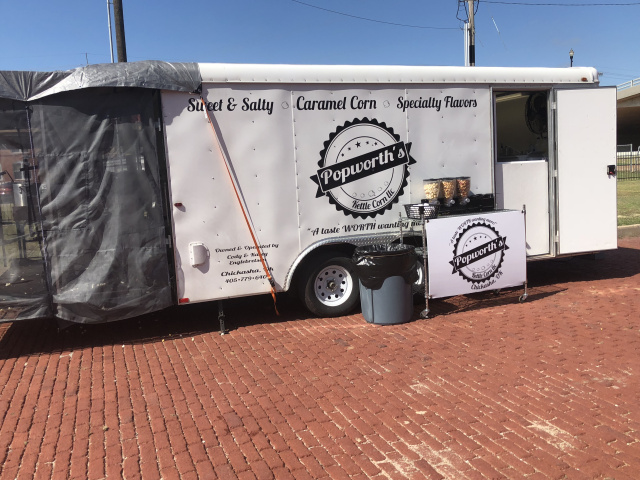 Kona Ice:
Delicious sno-cones
Boss-N-Hoggs BBQ
Delicious barbeque
Much, much more! Too much to list!
Meet your friends for lunch at the Rock!!
Hours: Friday 10/4 and Saturday 10/5 – 10 am to 9 pm
Sunday 10/6 – 11 am to 4 pm
BEER AND WINE GARDEN
Entwined Vines
Native Spirits
Cotton Blossom Winery
Canadian River Brewery