LUNCH and Dinner AT THE ROCK
The weather is perfect for a day to eat outdoors! Come to the Rock Island Arts Festival at the historic Rock Island Depot for dinner on Friday 9/30, Saturday 10/1, or Sunday 10/2 and enjoy fabulous cuisine from a variety of food trucks.
Here's just a sampling of the fabulous food fare available:
Buns On The Run
Serving up burgers, chicken and corndogs
Chick Fil A
No description needed, who hasn't heard of their famous chicken?
The Chickasha Area Arts Council Food Tent
We will serve delicious, mouthwatering pulled pork, smoked brisket, and loaded baked potatoes on Friday and Sunday. All proceeds will go to the CAAC building fund for the purchase of our new home.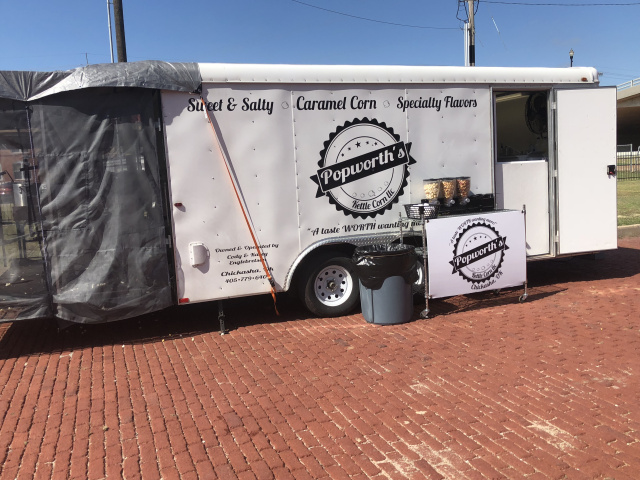 Popworth's Kettle Corn
Popcorn just the way you like it, many different flavors
Rock Island Candy Co
Serving candy, oh yeah sugar rush
Shollie's Sweets and Bakery
Specialty baked goods and beef jerky
Sugar Shane's Pork Rinds
Just the best pork rinds around!
Meet your friends for lunch at the Rock!!
BEER AND WINE GARDEN
Anthem Brewing Company
Cotton Blossom Winery
Entwined Vines
Native Spirits Winery
Canadian River Brewery
Shakesphere Winery
Wild Horse Brewing